Skills needed to be SDM at MAANG companies
Date : May 24, 2022
Categories :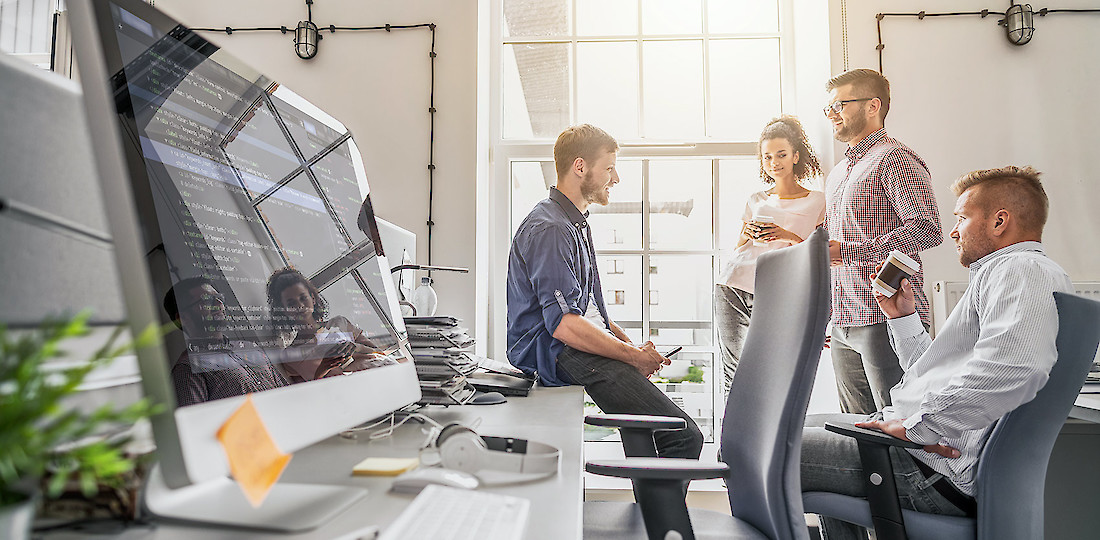 SDM at MAANG is a developer with a mix of strong technical skills and good soft and analytical skills. Good software developers should be strong technically above all. They need to possess strong technical skills. And, good soft skills should follow those technical skills. For SDM, the technical skills and soft/analytical skills they have are of equal importance.
Exclusively for Software Development Managers - You can ask any questions related to your job search, career and interview preparation.
Software development managers are required not only to work on software and computers, but also to work with different levels of management.
For SDE, complementary skills such as communication skills, organizational skills, and interpersonal skills are equally vital as technical skills.
Good managers always show confidence, even if they aren't feeling it. Employees take their cues from their managers. Attitudes start at the top and work their way down. And, companies usually pay managers more than the people who do the work.
Therefore, which are the attributes that make software development engineers effective? Which are the skills you need to possess to be SDM at MAANG? Let's see.
Overview:
Software development manager job description

Required skills
Education
Work experience

Software development manager skills

Software developer skills
Manager skills

Software development manager salaries
How to improve your software development and management skills
1. Software development manager job description
The software development manager runs multiple teams of developers, giving other managers and developers appropriate tasks to ensure they meet their career goals and the company gets development work done efficiently. The software development manager analyzes trends, monitors applications, and resolves issues.
1.1 Required skills
Critical-thinking and decision-making - (need to possess solid skills)
Finding creative solutions to complex problems - (to be proficient)
Verbal and written communication skills - (to be excellent in these skills)
Expertise in programming
Collaboration skills and ability to lead colleagues
1.2 Education
The software development manager's position requires a bachelor's degree in computer science, information technology, or systems engineering. A Master's degree isn't a requirement, but employers prefer it.
1.3 Work experience
This position requires at least 5 years of hands-on software development experience and over 2 years of experience in mentoring and managing and leading the teams.
Related read: Roles and responsibilities of software development manager
Learn From Top SDMs: The Secret to Landing Your Dream Job in Software Development. Get The Free E-Book
"The expert tips and advice provided by this guide are invaluable. I followed the advice and was able to land a Software Development Manager job at a top tech company. Highly recommend!" - John, Software Development Manager.
2. Software development manager skills
The software development manager leads the team of software developers. He/she handles how things get developed. Therefore, this position requires a combination of software development skills and management skills. Let's see which skills you need for the SDM role at MAANG companies, and the other big tech companies.
2.1. Software developer skills
Mathematical skills
Programming languages
Troubleshooting skills
Complex programming applications
Organizational skills
Time-management skills
Accuracy and detail-oriented
Self-development skills (to keep up-to-date the software development skills)
Professionalism
Working in the team
2.2. Manager skills
Written and verbal communication skills
Excellent interpersonal skills
Leadership
Analytical skills
Detail-oriented
Project management skill
Problem-solving skills
Decision-making skills
Organization skills
Delegation skills
Mentoring
Managing and leading the teams
Managers come into the picture when things don't go as planned. The first place to come out with a proper plan is also management.
As a software development manager, knowing which and when to delegate some of your tasks is a mandatory skill. Otherwise, you will be always stressed and you will burn out quickly.
4. How do you improve software development and management skills?
You should first evaluate your skills - which skills you possess, which skills you are strong, and in which you are not. That you could do by asking yourself the right questions. You can read more about the technical evaluation at MAANG companies here. Or you can join InterviewHelp.io, to allow our experts to test your skills and provide you with further guidance.
If you are aware of the skills you want improvement in, the best way is by learning and a lot of practice. You should do the steps every day. The very first thing and the most important thing to do is planning.
First, design a route map instructing your brain on how you're gonna reach that level in the defined skill. If you're disciplined, then make a long-term plan. And, if you have either discipline or consistency issues, plan every single day how you're going to devote & use your time working toward your skill.
Which skill do you need improvement in? For more help with specific skills or if you want to practice with experts, join interviewhelip.io and level up your software development and management skills.
Upgrade your software development and management skills