Roles and Responsibilities of a Software Development Manager
Date : September 7, 2021
Categories :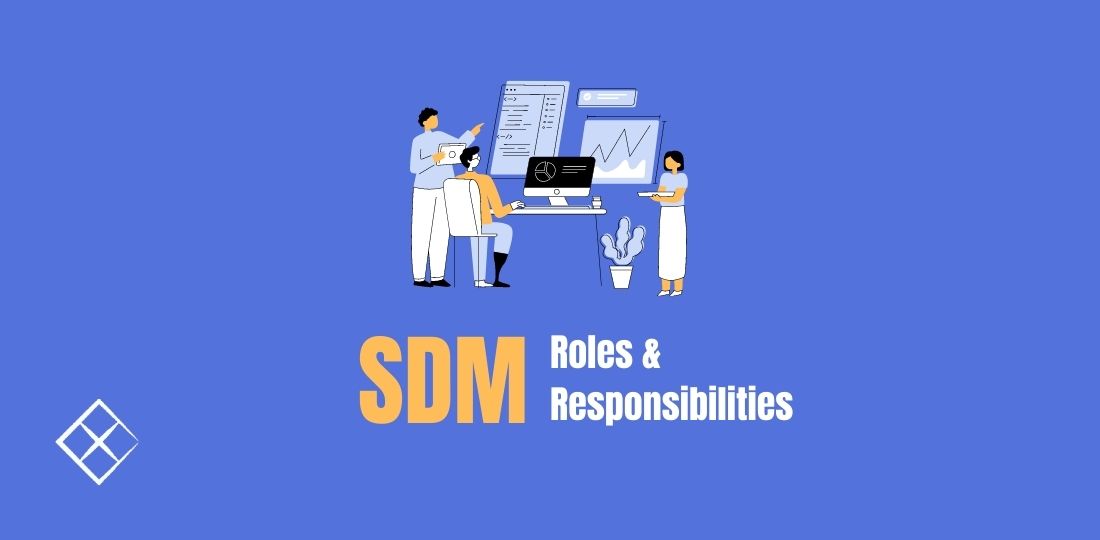 The primary role of a software development manager is to control the software development process. The software development manager coordinates the team members and the client, allocates the resources, and streamlines the processes.
Learn From Top SDMs: The Secret to Landing Your Dream Job in Software Development. Get The Free E-Book
"The expert tips and advice provided by this guide are invaluable. I followed the advice and was able to land a Software Development Manager job at a top tech company. Highly recommend!" - John, Software Development Manager.
Roles of software development manager
Customer and user-focused manager, who understands business problems and company strategy, and works effectively to support business partners.
A leader who provides clarity, transparency, and accountability to the team.
A disciplined taskmaster who gets projects delivered on time on budget.
Software development managers have enough technical, system design, and architecture knowledge to make a sound judgment.
Effective communicator with self-awareness, who continues to learn and improve.
Responsibilities of a software development manager
The software development manager is responsible for leading the development team.
He/she leads the team in development, design, testing, coding…
Set goals for each team member to ensure timely project delivery
Menage all the activities of the software development team
He/she keeps up to date with the latest development software and also
is responsible for hire and train new developers
Has responsibility for guiding the team and also must be ensured they adhere to development standards
The software development manager has responsibility for ensuring proper documentation
Software Development Manager does not determine what gets developed - he/she is responsible for how it gets developed.
Want to Crack Software Engineering Manager Interview?