Roles and Responsibilities of a Technical Program Manager at Facebook
Date : September 2, 2021
Categories :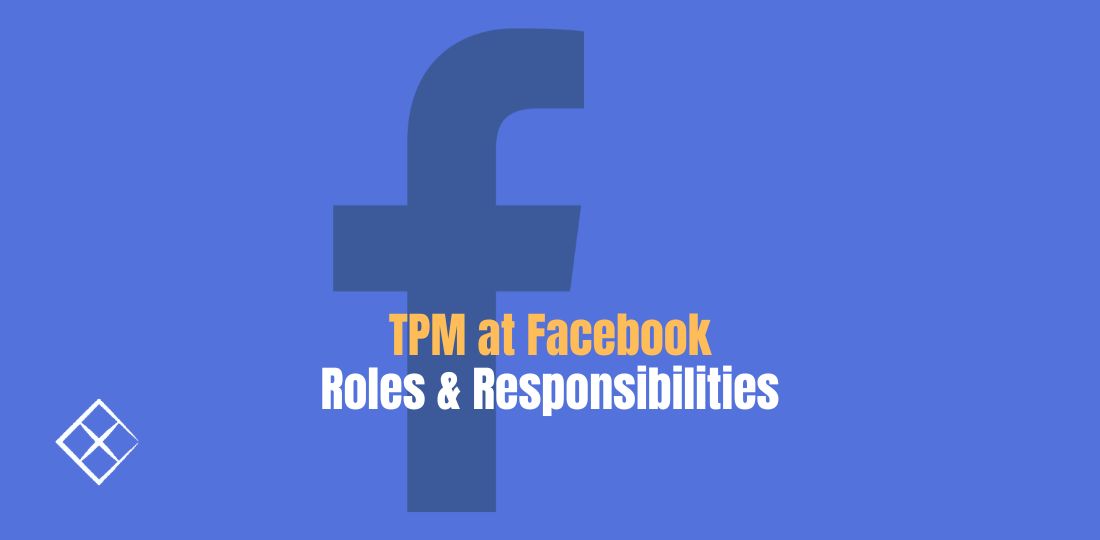 The technical program manager's job is one of the expanding roles in companies today in our digital world. The technical program manager's role is to be your source of truth and realism. And to achieve company goals and visions through programs, and project delivered by him.
See also:
Roles of technical program manager at Facebook
As the name of the technical program manager implies, there is a technical component and program management component.
Technical component of TPM
There are several teams on Facebook that are managed by technical program managers. Depending on which domain/team they are in, they will master the technical aspects of the project.
Here're some TPM teams:
Network engineering TPMs
Builds the Facebook network by working cross-functionally with other teams. These TPMs work on data center networking, backbone networking, and edge deployment. Their goal is to connect the world, and it starts with building the network.
Data-center TPMs
They align multiple teams to build and operate these massive data center buildings. Data-center TPMs manage our large data center build and turn-up projects, playing a key role as Facebook continues to scale.
Hardware TPMs
The TPMs work with many cross-functional teams to develop and deliver first-class, hyper-scale hardware. They strive to make the hardware more scalable, efficient, and effective.
Capacity TPMs
Team up with engineers to determine how to scale and manage Facebook capacity to accommodate the users. They're consistently challenged to draw from technical skills to drive programs, including knowledge of data centers, power, hardware, networking, and software.
Engineering TPMs
Work with engineers on software efficiency, reliability, and quality to integrate into our back-end infrastructure. And simultaneously helping to shape product vision.
Crack the TPM Interview: Expert Tips and Advice to Secure Your Dream Job
"This guide is an absolute must-have for anyone preparing for a TPM interview. The expert tips and advice helped me land a job as a Technical Program Manager at a top tech company. Highly recommend!" - David, Technical Program Manager.
Program management component of TPM
This component we can divide into:
Planning
Developing a project plan. Improving the plan through 1:1 communication with various internal teams and external vendors.
Execution
Assigning tasks to the owners, resolving dependencies - whether the engineer has what it takes to complete the task, monitoring - periodic synchronization with team members through a weekly meeting, communication with extended teams/senior management on project progress through summary reports.
Conflict/Issue resolution
This role would be to record the issue, identify solutions and propose and get the buy-in from the team to resolve the issue. TPM will also be required to assess risks beforehand so that he/she is prepared and can make maximum progress in a given time.
Responsibilities of technical program manager at Facebook
TPMs are responsible for the initiation of programs, from strategy creation to execution to deliver to completion
Contributing ideas to product development initiatives
Planning product development stages
Managing product development stages
Collaborating with system engineers and software architects.
Monitoring and reporting product development progress to senior managers.
They have a key support role in mitigating any problems that may arise - (diagnosing and resolving technical issues.)
play a critical role during analysis, development, and implementation of the program
Documenting processes and ensuring compliance with industry standards.
Supporting the product decisions necessary for the company's larger goals.
Ace Your Technical Program Manager Interview Using Our TPM Interview Preparation Program