Interview questions for Digital Marketing Manager/Specialist/Strategist/Associate
Date : August 31, 2021
Categories :
Tags : Digital marketing manager interview ,Interview questions ,Job preparation ,Digital marketing manager interview ,Digital marketing specialist interview ,Digital marketing strategist interview ,Digital marketing associate interview ,Interview questions ,Digital marketing manager ,Digital marketing specialist ,Digital marketing strategist ,Digital marketing associate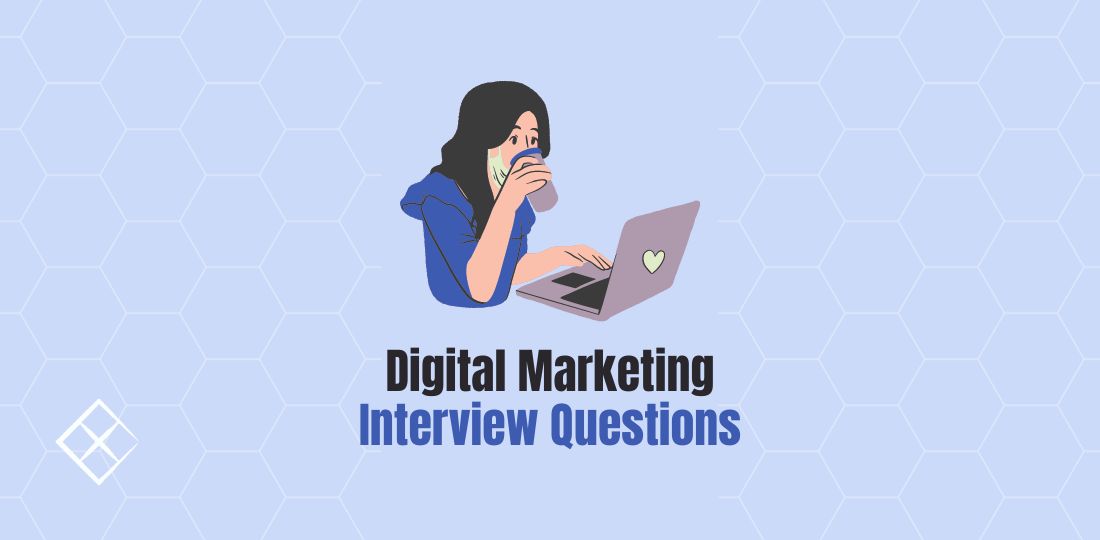 Interview questions for Digital marketing Manager
What is Digital Marketing, and why do you have a career in this field?
How You Can Classify Digital Marketing?
What is the most important, effective, and useful digital marketing tool?
Why are online marketing companies and business stores more beneficial than offline marketing?
What important role does SEO play in digital marketing?
Who is called streaming keyword?
What are important keywords for website and blogger ranking and optimizing?
Who is called Google Advertising?
Get some Google ADs extensions for website and blogger
What are the differences between SEO and SEM and how they work?
What is called content marketing?
What role does digital marketing play for your online business store blogger and website?
Why should you use YouTube for a digital marketing blogger website and get the benefit?
What is a webmaster tool, and it works for our website and blogger?
What is the difference between AdWords and AdSense?
Interview questions for Digital marketing Specialist
Can you tell us about yourself?
What interests you about this opening?
What do you know about our company?
Why do you want to work fot our company?
Why are you no longer with your last job?
Why should we hire you for digital marketing specialist?
Why are you suitable for this job?
What are your greatest strength and weaknesses?
What are your greatest achievements?
Where do you see yourself in 5 years?
What salary range are you looking for?
Tell us about a time when you had to work with a difficult customer?
What single factor makes you stand out from other customers service executives?
Interview questions for Digital marketing Strategist
Which digital tools and media are you familiar with and how have you used them?
How would your digital strategist experience benefit our company?
Give us an example of a campaign you executed. What were the results?
Where would you spend the bulk of your digital strategy budget?
How do you measure success in the role?
Interview questions for Digital marketing Associate
Explain search engine optimization (SEO).
What is a keyword? How important is it from the point of SEO?
What are the key areas where you can use keywords to optimize site ranking?
Explain PPC and Google ads.
What are the primary models for determining pay-per-click?
What is Google AdWords?
What are some of the most useful online marketing tools?
What is on-page and off-page optimization?
What are the characteristics of "bad links"?
What makes digital marketing different from traditional marketing?
What types of content make up an effective digital marketing campaign?
What do you see as the difference between content marketing and content strategy? Provide some examples of each.
Describe the sales funnel and why it is important to digital marketing.